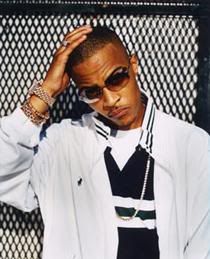 THE PULSE OF POPULAR MUSIC FOR THE UPCOMING MONTHS
Tonight
Musical Ramblings
takes a sneak peek at some of the best music that's coming out this month. Look for each of these tracks to start blowing up the charts fairly soon.
Disclaimer:
Musical Ramblings
does not endorse the content of the songs. The intent here is to give an indication of what direction music is currently going in.
"If You Talk Too Much My Head Will Explode"
by
People in Planes
. The alternative sounds of this Welsh band will catch your ear, and you'll probably end up with the title line stuck in your head. It's easy for it to come back to you when you're listening to certain people too: bank tellers, bosses, roommates, etc. Still, it's all good fun and definitely worth a listen. You can find the song now on
As Far As the Eye Can See
published by Wind Up Records.
"Conventional Wisdom"
by
Built to Spill
is a nice return for the modern rock group that has been missing in action for the past five years. The sound hearkens back to early R.E.M. with just a touch of mid-90's grunge tossed in. Built to Spill's
You In Reverse
will hit the streets this Tuesday, April 11, 2006.
"Cash Machine"
by
Hard-Fi
solidifies the return of ska, with a bit of disco and punk thrown into the mish-mash. The beat is infectious, and the vocal is right on target. This is definitely a tune for the car stereo. Their album,
Stars of CCTV
, has been out since July of last year, but this single has only just been released to radio.
"Black Sweat"
by
Prince
marks the comeback of one of music's legends. Everyone knows Prince's work, and most of you can probably sing the words to "1999," "When Doves Cry," or "Purple Rain" from memory. But it's been a while since the Purple One had a hit. Prince's album
3121
hit the stores not too long ago, and this particular song captures a lot of the feel of Prince's early hits. There's the raw R&B groove, the sensuality, the voice, and just everything that says "hey listen to me, I'm a Prince song."
"First Love"
is the new released by
Goapele
(pronounced gwa-pa-lay). It's a nice R&B effort, with just a touch of neo-soul. It has a smooth yet upbeat groove, and Goapele's voice is just as silky as a fresh pair of sheets. It's a song you can close your eyes to and just chill with. Look for it to appear on boyfriend/girlfriend mix tapes everywhere. The album
Change It All
, her second, is now available from Sony records.
"Lost Without You"
by
Robin Thicke
is a song that comes highly recommended by this writer. To say that Robin is a talented young white boy is an understatement. At 16 he was writing and producing tracks for Brandy and Brian McKnight, if that tells you anything. He's made many more accomplishments, but this song just has a feel about it, such that if he'd never done anything before, I'd still want to listen to him. It's soulful melody, sweet vocals, and delightfully understated musical backing makes this an extremely listenable song. You might put this tune on as an accompaniment for a romantic candlelight dinner. You can find it on the album
The Evolution of Robin Thicke
which will be released soon.
"Morning Yearning"
by
Ben Harper
is a good song also. But you knew that already, because has there ever been a Ben Harper song that wasn't? This particular track is a great mellow tune, and it has just the right mix of blues, folk, and alt-country to make it flow like honey into your eardrums. Ben's two-disc set
Both Sides of the Gun
has just recently been released.
"Ride Wit Me"
by
T.I.
just solidifies the Atlanta-born rapper as one of the new kings of hip-hop. T.I. captures a sound that rap has been missing for a while. His new single skips right past all the crunk sounds of the recent years and goes straight for street raps and hard-hitting beats. It's the kind of music that you hear bumpin' in car stereos around town more often than you'll hear it in the clubs. T.I. flows and you can't help but pay attention. T.I.'s latest album
King
just came out, and you can pick it up in stores now.
"Rise"
by
Public Enemy
is yet another comeback track for one of the pioneer rap groups. What would rap be today without Chuck D and Flavor Flav? It's good to hear that they still can throw down and spit those conscious raps. Public Enemy has alwas had a social agenda, and their latest single is no exception. They haven't lost anything with time either. Chuck D's rhymes are still tight, and they stand up against any of the new jacks out there. Public Enemy's album
Rebirth of a Nation
hit the racks last month, so you can pick up a copy now.
"I'm So Gone"
by
Jackie Greene
is a throwback hit if there ever was one. You can feel the rockabilly influence in this song from the moment the first licks spill out of your speakers. The song's upbeat bluesy swing will catch you by the ear and make you sit up and listen. I can almost hear this song on Beale Street. The album
American Myth
is in stores now.
"Lightning Blue Eyes"
by
Secret Machines
is an upbeat alterna-pop track that's fun to listen to while driving. If you're a fan of mid-90's lite-alternative, you might consider picking this album up.
Ten Silver Drops
will be available April 25, 2006.
"I Should Get Up"
by
Teddy Thompson
is a welcome addition to my collection of music. I really enjoyed his first album. The sentiment of the song is very applicable to my own life, and listening to Teddy sing it just adds more feeling to it. "I should get up, I should go out..." Yeah, shouldn't we all? The world is going on without us. The world never misses the quiet kid. All sentiments to remember as we go out to live our lives. I recommend picking up
Separate Ways
, which is already in stores.
"Take It All Away"
by
Faktion
is a powerful driving rock song. For those of you who like your metal heavy and your core hard, this is a great song to thrash to. The song mixes toughness and tenderness, metal and melody, and it delivers on many different levels. You can check out their self-titled debut album in stores now.
"For You I Will (Confidence)"
by
Teddy Geiger
is a nice little ballad. It's soft, but there are several different musical movements throughout the song, so you never quite know where you're going to end up. After listening to the song, you'll be surprised to discover that Teddy is only 17 years old. This writer took a double take himself. Teddy taught himself music and began playing at age 8. At such a young age, he's already built up the buzz about himself, and rightly so. Check him out, because you're going to love him. His album
Underage Thinking
was just released on the Sony label.
"Satan Is Real/Straight to Hell"
by
Hank Williams III
(yes, that's right, the son of Hank Jr. and grandson of Hank Sr.) is definitely pure country as it's not been heard in a while. It starts off borrowing a few lines from a very old Gospel tune, then launches into fiddles and guitars in a honky-tonk free-for-all that's likely to displease many of the elder Hanks' fans due to content. Hank Sr.'s "Tear in My Beer" is quite tame by comparison. If you're easily offended, stay away from this track, but don't be surprised if you're hearing it on country radio very soon. The album
Straight to Hell
is in stores now.
"Watchtower"
by rap legend
DMC
formerly of Run-DMC, is another innovative comeback track. It's not anything new for DMC's rap lyrics to be laid down over rock tracks, since most of you will remember "Walk This Way," Run-DMC's mash-up with Aerosmith. I've always been a fan of rap and rock mixing it up, and this track further emphasizes the good that can come from a meeting of the genres. The rest of
Checks, Thugs, and Rock N Roll
puts together some unlikely pairings, including Sarah McLachlan, Kid Rock, and Doug E. Fresh (!!). There's also a collaboration with Run, but sadly, since Jam Master Jay is no longer with us, we'll never have the full Run-DMC ever again. The album is out now.
"Do Your Thing"
by
Cam'ron
is another great rap tune. It's not a crunk tune. Rather, it sounds more like some of A Tribe Called Quest's older tunes or maybe something done by Nas. This is not to say that Cam'ron doesn't have his own sound, though. His voice is understated but not overpowered, and he has a smooth easy flow, like Snoop Dogg's but with more strength of tone. His album
Killa Season
is due out this May.
"Our Truth"
by
Lacuna Coil
is a heady rock track. Lacuna Coil has a female lead singer, which is always nice on a rock track. Think Evanescence with a bit more mystery and a rougher edge. It's a good song to rock out to, and there are deeper messages about achieving better spirituality and compassion.
Karmacode
was just released earlier this week.
"The Press Corpse"
by
Anti-Flag
is hard-driving punk at its best. Fans will remember them from the Warped Tour and their "Rock Against Bush" CDs. Never ones to be quiet about their political beliefs, they spare no love for the press, accusing them of not wanting to talk about the issues and tip-toe-ing around important stories. Personally, I don't know what they're talking about, since most of the media has the same liberal Democrat view that these guys do, but hey, who am I to get in the way of good music. And whether or not you agree with their politics, this is a good track. Their album
For Blood and Empire
is currently available from RCA records.
"Tell Me When to Go"
by
E-40
is another good track fo' sheezy fo' shizzle. E-40 has always been one of my favorite rappers, and he's managed to adapt his styles as the music of the streets has evolved. His message hasn't changed much, and he's still pure gangsta. Keak the Sneak is featured on this track, and I have a feeling we'll be seeing more of him, if not on his own CDs then at least doing guest spots on other major rappers' albums. His album
My Ghetto Report Card
is out in stores now.
"Ms. New Booty"
by
Bubba Sparxxx
is one of the most catchy rap songs I've heard in a while. It's infectious, and you'll find it in your head if you're not careful. The song features the Ying Yang Twins, and you know how that usually goes. Bubba's latest album,
The Charm
, just hit the shelves this week.
So there you have it, the pulse of the music for the next couple of months. If you want to check out any of these tracks, you can hear them all at
Monitor This
. You can stream them all from there, or you can find a store where you can pick up their sampler CD!