AMERICAN ENTERTAINER: BOBBY BENNETT TALKS IDOL WITH MUSICAL RAMBLINGS
Around here, we just can't get enough of
American Idol
. Most Americans either love it or love to hate it. Some, like me, just can't wait to talk smack about it and write sarcastic reviews.
I want to say, just for the record, even though I do write sarcastic comments in my recaps about some contestants, I hope the contestants each know that it's not meant to be personal, but it's all in good fun as we enjoy this pop culture phenomenon. One of the reasons behind these contestant interviews that I continue to bring you is to give the contestant a fair and equal opportunity to represent themselves as well as reach out to fans new and old and let them know what they're up to. Plus it's a chance for me to get to know the ones that I secretly liked and pulled for. Most contestants have been good sports (though, in all honesty, I've yet to hear from Kellie Pickler.) And some, like
Bobby Bennett
, have just been outright class acts.
Also, there have been those of you who have been slightly critical of the interviews, saying I only talk to the pretty girls, and so this is for you. (Ahem, Kristin!)
I sat down recently with Bobby Bennett, a Top 24 contestant who left us during one of the first rounds of call-in voting. Bobby let me know a little about the goings-on with Idol and also dished a bit about his personal life and future goals!
J.D.
: We just barely got to see you on the show before you were in the Top 24. Tell us a little bit about your initial Idol experience. Did anything interesting happen during your auditions?
Bobby
: Well, I would have loved to get more camera time at the beginning of the show, but that's editing for ya! I really wish that my auditions in Hollywood would have been shown, because they all went off without a hitch, and I got positive feedback from all three of the judges. Maybe if I was shown more, people would have had a little more investment in me.
J.D.
: Do you feel that the difference in air-time that contestants get causes an inequity in the show?
Bobby
: I don't think so. You look at Melissa McGhee, who was maybe shown once, and she made top twelve!
J.D.
: Do you get to meet the Brittenums at all? How insufferable were they in real life?
Bobby
: I did get to meet the twins. They were very...colorful people. That's all I'm saying.
J.D.
: What about this Kellie Pickler thing? Is she for real?
Bobby
: Look, there is no "thing." She's a beautiful person, inside out. What you see is what you get. I love her.
J.D.
: Many of the Idols have told me about the friendships and relationships that they have developed over the course of their Idol careers. April Walsh has been very complimentary of you. Are there any others you have become friends with or hold special feelings for?
Bobby
: April is someone I clicked with very quickly, and we've hung out a lot. She's a wonderful person and a close friend. And as far as my top 24 family, we are all close. I have my close friends out of them, but they're all special to me.
J.D.
: Can you tell us any interesting stories that might have happened to yourself or the other Top 24 that we might not have seen?
Bobby
: It was a little weird to find out that when we were all staying at the hotel, there was a spy writing EVERYTHING we'd say at dinner, in the elevator, and wherever, and then posting it on the internet.
J.D.
: How fair do you think the judging is in a competition like this?
Bobby
: The three of them contradict themselves week after week, but fair? Yes...most of the time.
J.D.
: Your first and final performance in the Top 24 was Barry Manilow's "Copacabana." In retrospect, would you have chosen a different song, had you known that performance would get you voted out?
Bobby
: I wouldn't change the song. I'd practice some more, and I would have had the band do what I heard in my head, instead of what was on paper. And I would've just sang the song better. I would have focused more and listened harder.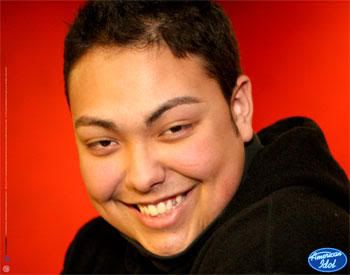 J.D.
: How did you feel when you were invited onstage to meet Barry Manilow?
Bobby
: It was an out of body experience! I was so happy! I can't wait until we work together!
J.D.
: What's the juiciest Idol gossip you can share with us, without getting yourself into trouble?
Bobby
: There was more gossip at the beginning of the show. It's died down a bit, but I did read in a tabloid that Kellie Pickler and I were dating. Which is not true, by the way.
J.D.
: Speaking of your personal life, the rumor mill has at alternate times said that you were married and straight, or single and gay. Not that it matters, but here's your chance to go on record as..
Bobby
: ...as there will always be rumors. You shouldn't believe what you read.
J.D.
: What does the near future hold for Bobby Bennett, now that Idol is behind you?
Bobby
: Well, thank God for Idol. Now I can pursue the life I've always imagined for myself: a long and respectable career in show business!
J.D.
: Have you had any offers since appearing on Idol that you can tell us about?
Bobby
: Yes, I have, but unfortunately I can't talk about them. But I have had some. I'm very grateful.
J.D.
: What or who do you consider to be the biggest influence in your life and in your art?
Bobby
: My biggest influence is my grandmother, and as far as musicians, I look to the legends of music.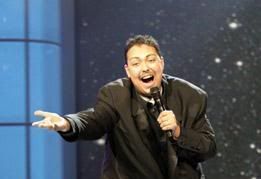 J.D.
: As a performer, what has been the biggest thing you've had to overcome?
Bobby
: Stage fright! I'm STILL working on that.
J.D.
: According to a profile I read about you, you are an actor as well as a singer. What direction would you like to go in as an actor if your singing career doesn't take off?
Bobby
: Broadway and movies. And I'd love to try a TV series.
J.D.
: If you had your dream job right now, what would it be?
Bobby
: It would simply be to be a working, well known, and respected entertainer.
J.D.
: Where can we catch you performing these days? And is there anything out there that you've done that we can purchase?
Bobby
: Right now, everything is local. And as far as a CD or a movie, I hope to complete one or the other or both within the next year. My fans in Colorado can catch me at the Colorado Convention Center in Denver on May 10 at 10 AM and 1 PM.
J.D.
: In what ways has your experience changed you, for better or worse?
Bobby
: It has given me a confidence I lost a long time ago. It's really awakened my old sense of self. I've really found out who I can trust, as well as who I can't.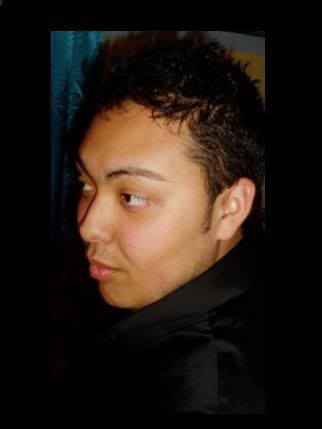 J.D.
: Any advice you'd like to share with future Idol contestants?
Bobby
: Don't be afraid to be yourself! You'll be more remembered for being a first rate version of yourself than a second rate version of someone else. Don't read anything in the press and especially online, because it will kill your spirit. Stay around positive energy!
J.D.
: Anything else you'd like to say?
Bobby
: Just thanks! Your questions are very well done, by the way! I'd just like to thank all my fans and the American public for letting me be in their homes and on their TV screens, now and hopefully for many years to come. I love you all!
Much thanks to you too, Bobby. I'm hopeful that you'll find the success you're looking for in music or in acting. I'll hope to keep up with your career, and I also hope you'll let us know if anything further develops, so I can update the public! Til' then, see you at the Copa...Copacabana!
Check out
Bobby on Myspace
.