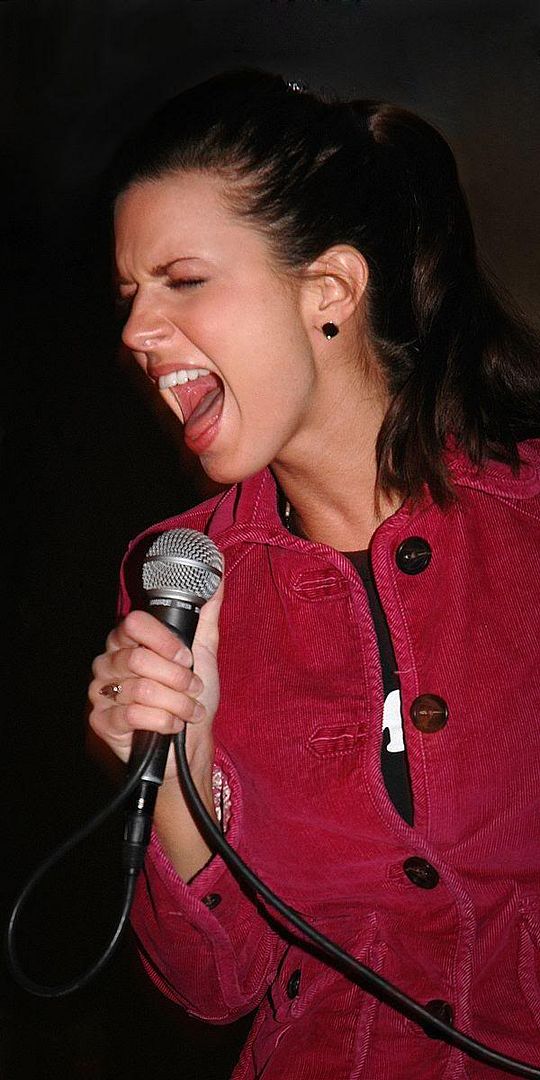 BROOKE BARRETTSMITH UPDATE
One of my favorite
American Idol
contestants this year has been Brooke Barrettsmith, and she's been kind enough already to interview with me here, so I wanted to let you guys know what she's up to.
First, I highly recommend you go
HERE
and listen to her music. Especially "Make Me" which has quickly become one of my favorite songs. The rest are pretty good too, so check them out.
The following is a schedule of Brooke's shows. If you're able to go, I recommend it.
Apr 21 2006 8:30AM
Unlimited Hope Women's Conference
Oconomowoc, WI
Apr 22 2006 9:00AM
Unlimited Hope Women's Conference
Oconomowoc, WI
Apr 23 2006 7:00PM
Young Life Fest
Dundee, IL
Brooke will be heading down the Tennessee way on April 24 2006 to Nashville to begin work on her solo album.
Apr 29 2006 9:00PM
Penny Road Pub (with her band GOODBYE)
Barrington, IL
May 4 2006 8:00AM
Annual Prayer Breakfast
Crystal Lake, IL
May 6 2006 10:00AM
Cafe Barista
Lake Villa, IL
May 11 2006 12:00PM
Twin Oaks Country Inn
Wilmot, WI
May 12 2006 7:30PM
The Chicago Sky - WNBA
Chicago, IL
May 13 2006 7:00PM
Another Blessing Cafe (with Goodbye)
Milwaukee, WI
Jul 7 2006 7:30PM
The Chicago Sky - WNBA
Chicago, IL
Aug 26 2006 12:00PM
Fish Fest (with Goodbye)
Milwaukee, WI
For those of you who live in the Spring Grove, IL vicinity, Brooke is now taking bookings for vocal lessons. In case you're wondering if she's qualified, here's her resume: Top 40 Contestant Fox Televisions American Idol Season 5, IFCA Division 1 Vocal Award, National Choral Award, Professional Studio Work, Singer/Songwriter/Musician, Former Warner Bros./Word/Curb Records developmental artist, Opening act for: Steven Curtis Chapman, Toby Mac, Tait, Jeremy Camp, Sonic Flood, Matthew West, Superchick, Jake, Paul Coleman, Hangnail, By The Tree, LaRue, Twila Paris, Kathy Troccoli, Telecast. Yeah, if I lived there, she'd so be giving me lessons. To book lessons, visit
here
As for her band, the name is Goodbye, and it features Billy Adams on guitar, Jeff Courtney on guitar, Scott Barrettsmith on bass, Vic Barrettsmith on drums, and Brooke on vocals. Looks like all the Barrettsmiths are there except Leah, who is in Nashville pursuing her own dreams in the Music City. If you want to check out Goodbye on the web, visit their website at
www.goodbyemusic.com
. Brooke's personal space is at at
www.brookebarrettsmithmusic.com
so go check it out.
And that's your update!