And the CMA for Female Vocalist of the Year Goes to...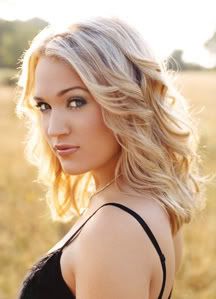 ...our very own Carrie Underwood. I was certainly proud to see her do well.
Apparently Faith Hill was a little upset by it all, as you can see in the following video, which I will post here in honor of Carrie:
I doubt any further commentary on Miss Hill is needed. Obviously she thought she had it wrapped up.
Carrie won the Horizon award (breakout artist) and Female Vocalist of the Year. Somehow I knew all this would happen for her very early on in the fourth season of
American Idol
. Congratulations, Carrie, on your big win, and I look forward to hearing many more great things from you in the years to come!