This Week on Idol Waves Top 20 Countdown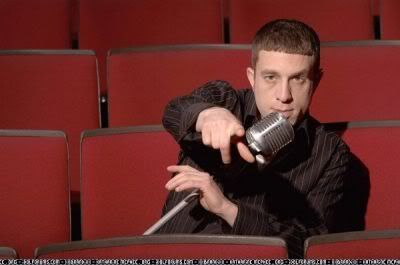 You've probably noticed that the countdown podcast has been taken down for today. That's because the one that's been playing is now history, and we're on to a new week of new hotness.
Mosey on over to
www.idolwaves.com
and click on play. My show will air there once again Tuesday, September 12, 2006 at 10 AM (11 AM Eastern), 2:30 PM, 7:30 PM, and again at 2 AM (for those of you who are overseas. All times listed are CENTRAL time. Except, you know, the one eastern one I said.)
So check it.
As for what's new on the countdown:
Remember Ayla Brown from this past season? Well turns out girly can SANG, and she's got a brand new single to drop on ya from her new CD "Forward." It's HOT.
David Brown from season 4 gets on the chart with a killer R&B tune.
There's a new Number 1 this week. Who will it be?
New hotness from Elliott Yamin on the show this week!
And check out the horrid song that was Simon Cowell's first production! Only on IWT20.
Enjoy!