Stevie Scott, Where Have You Been All My Life?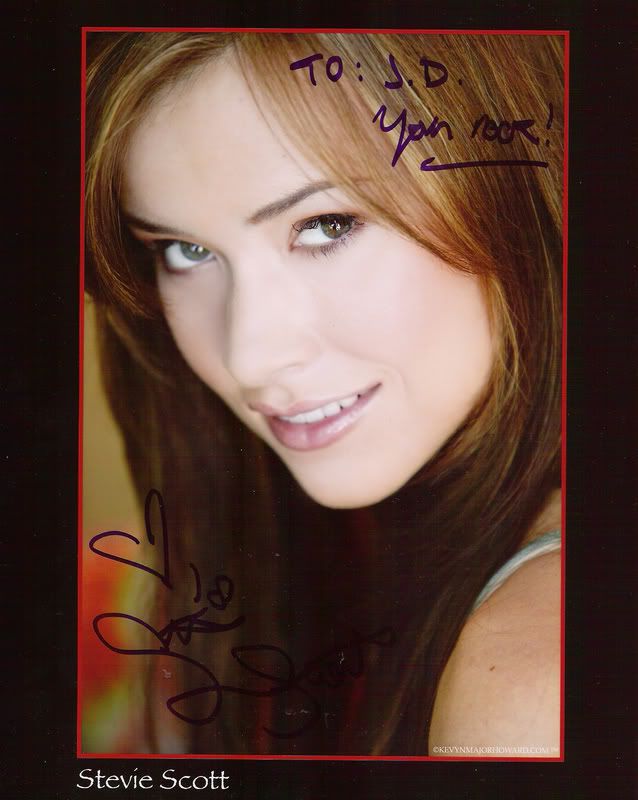 Just thought I'd share this with all of you. A face like that deserves to be seen.
As for Stevie's near future, she will soon be releasing some mp3s that you'll hear both in my podcast and on Idol Waves, so stay tuned for that.
I don't know what else to say about her. The girl has talent, looks, sweetness...all that. So what are you waiting for? Go over to
her Myspace profile
, download or stream the songs she has on her page and enjoy one of the most beautiful voices God ever breathed life into. They may be older tracks, but they certainly get me ready to hear what's coming next!