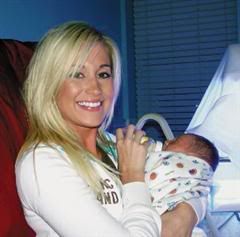 A PUBLIC APOLOGY TO KELLIE PICKLER
I'm sorry. After seeing Kellie Pickler last night, I am now forced to say that I actually kind of like her.
Kellie, I know you've had to deal with your share of people taking jabs at you, not the least of which was me. It's all part of chasing fame. I know you probably weren't quite ready for all of it, but that's the way the game goes. I know you've probably had your nights of crying into your pillow for some of those things that were said. And that's on top of your own family troubles.
After last night, I became convinced that you're probably a pretty nice person in real life. And therefore, I offer you an apology for the ugly things I've said about you.
I hope you'll accept my apology, even if it took me till after the finale to "Pick Pickler." You were the cutest thing on stage last night, and I wish you the best of luck.